The Beginning of Our Story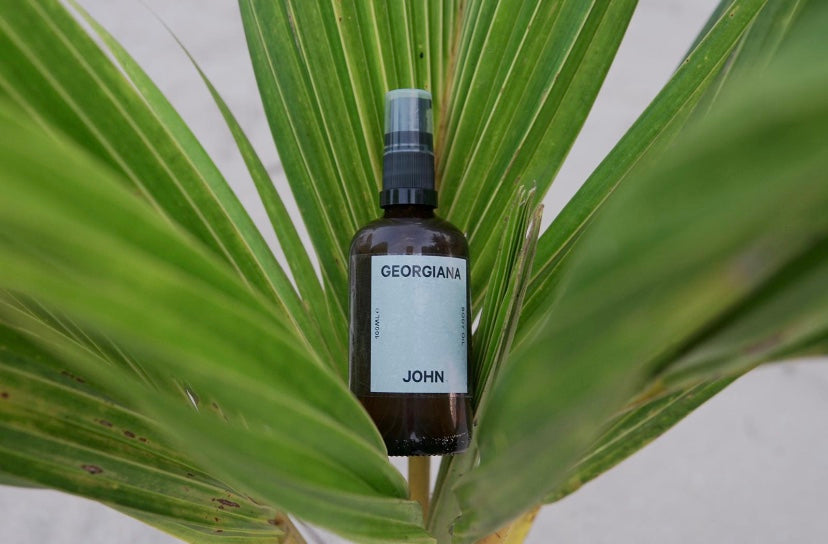 My beloved grandma Georgiana Clearis Franklyn passed away in 2014, for several years I considered creating something that would honour her legacy.
I believe that the formulation of Belle Âme (creole for beautiful soul) body oil, is an apt tribute to a woman who symbolised love and comfort for me.
A carefully crafted blend of essential oils frankincense, rose geranium and rosewood, the aromatherapy value of the scent was created to inspire balance, redemption and restoration.
To launch this brand, I will document my journey here in this blog. It will be peppered with tips on how to get the most out of our products, you will be notified when we launch and develop the range and receive tricks on how to create your own self-care sanctuary.
I decided to create a brand that encapsulated the ethereal spirit of my grandma and showed a respect for nature and its seasons. With Belle Âme body oil, I could immerse myself in scents that embodied the nostalgia of my childhood, which was a very happy time for me.
Georgiana John is a natural skincare brand that utilises the highest quality of raw ingredients to create formulas that promote healthy skin, using high quality aromatherapy oils.
The name of the brand pays homage to my green fingered grandparent's, Georgiana and John Franklyn. They arrived in the UK in the 1960's having travelled from their eastern Caribbean island Carriacou, Grenada, in search of new opportunities like many others from the commonwealth diaspora.
I have fond memories of my grandparents, their garden was always a source of pride and joy, for which they were renowned for. Rose, holly, jasmine, hydrangeas, green foliage all adorned their narrow sanctuary, much of which would feature in many a concoction created by Georgiana in particular in her kitchen; balms, creams, salves were all handmade.
Employing nature's finest gifts to create beautiful, functional, holistic products is at the heart of the brand and is something that we will continue to evolve and master as we grow.

Thank you for taking the time to read my blog and for your support on this journey.
Light & love always,
Tendai  x