Notting Hill Carnival Prep: Get the Most Out of Your Bank Holiday Weekend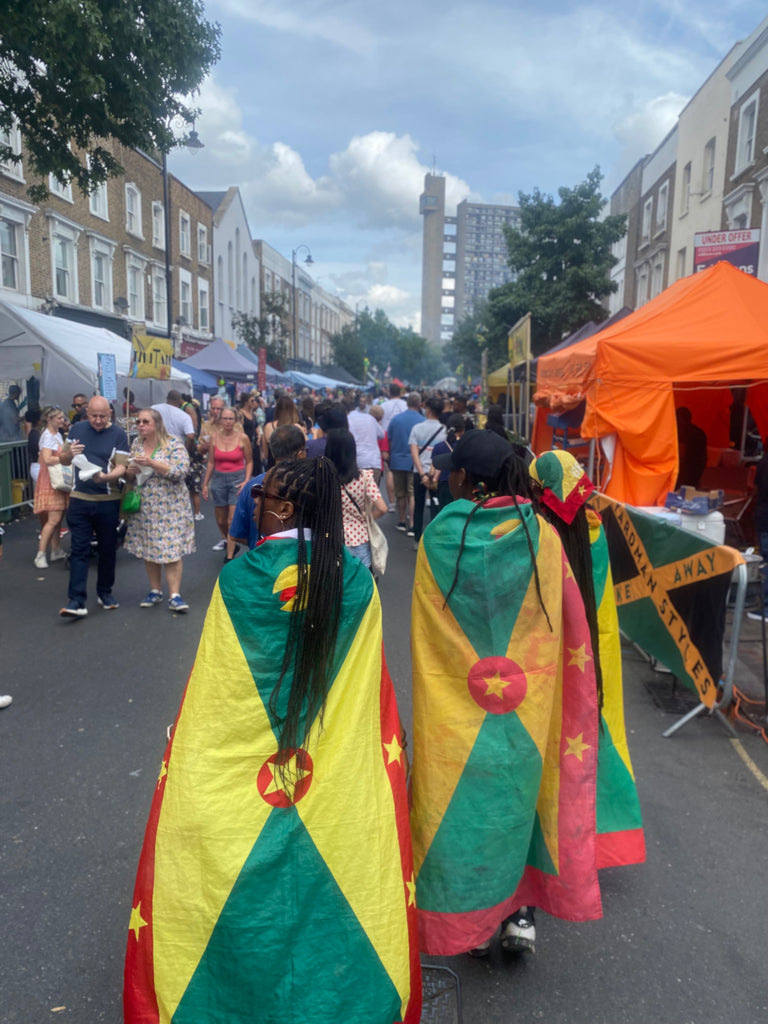 The Notting Hill Carnival is just around the corner, and we know you're eager to make the most out of this vibrant celebration. Whether you're a seasoned carnival-goer or it's your first time, it's essential to prepare for the festivities to ensure a memorable and enjoyable bank holiday weekend. At Georgiana John Wellness, we believe in the power of holistic wellness, and that includes taking care of your body, mind, and spirit. In this post, we'll share some top tips for getting ready for the Notting Hill Carnival and how to incorporate our wellness-inspired body care products into your preparations for an unforgettable weekend.

Pre-Carnival Skin Preparation:
Before you hit the streets of Notting Hill, it's crucial to prepare your skin for the sun, dancing, and vibrant energy of the carnival. Start by exfoliating your skin to remove dead cells and promote a healthy glow. Our Georgiana John Wellness body wash is infused with natural ingredients that will leave your skin feeling soft and radiant. Don't forget to moisturize with our nourishing body lotion to keep your skin hydrated throughout the festivities.

Stay Hydrated
Carnival days can be long and hot, so staying hydrated is essential. Carry a reusable water bottle and drink plenty of water throughout the day to keep your energy up and your skin glowing. You can even infuse your water with some fresh fruits or herbs for a refreshing twist.

Healthy Snacking
Fuel your body with nutritious snacks to keep your energy levels high. Pack some fruit, nuts, and granola bars to munch on while you're on the move. Opt for light and healthy meals to keep you dancing all day and night, before enjoying the plethora of amazing caribbean cuisine on offer via the amazing food trucks and stall lined around the area. 

Sun Protection
Protect your skin from the sun's rays by wearing sunscreen and a stylish hat. Our Georgiana John Wellness sunscreens are not only effective but also gentle on your skin, so you can party worry-free.

Comfortable Footwear
Carnival dancing can be demanding on your feet. Choose comfortable and supportive footwear to keep you going strong. Consider packing some blister pads just in case.

Relax and Rejuvenate
After a day of dancing and revelry, your body will thank you for some self-care. Soak in a warm bath with salts to soothe tired muscles and add our relaxing essential oil blend, to ease your mind. Finish with a calming skincare routine to unwind and recharge for the next day of carnival fun.

With a little preparation and Georgiana John body care products, you can make the most out of the Notting Hill Carnival and the bank holiday weekend. Remember to take care of your body, stay hydrated, and have fun while celebrating the vibrant culture and music of Notting Hill. Let this carnival be a celebration of wellness, joy, and unforgettable memories. Stay safe, dance your heart out, and enjoy every moment!